Dwellness™ • People
Dwellness™ People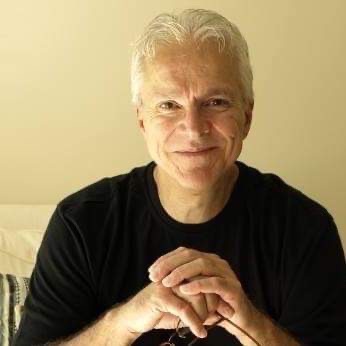 Philip Agustin Gonzales
Founder
Philip is a single father of a child with an extremely rare neuromuscular degenerative disease. In the course of successfully fighting for his child through 22 years of life-and-death struggles, developmental milestones, medical fragility, physical disabilities, and psychological challenges Philip has become a pioneer in consumer medicine.
Philip has appeared on panels at the University of Minnesota addressing the needs of families challenged by chronic illness of children. He serves on the Patient Family Advocacy Council (PFAC) of the Mayo Eugenio Litta Children's Hospital. He has supported a ground breaking "Unified" music and theater program for Special Education. Philip now leads Dwellness in efforts to bring top-quality home care to those who need it.
As a skilled parent and passionate advocate, he has studied and become proficient in the broad concepts of medicine, medical terminology, medical journal research, and the etiquette of interactions with high-level physicians. The doctors at the University of Minnesota School of Family Medicine have referred to Philip as a "translator".
Growing up, Philip developed a solid core of music in his life, leading to a deep passion for the arts and humanity in general. In his music career, Philip composed and produced music for film, television, theater, dance, and recordings. The scope of his skills in composing, engineering, and music technology led him to a 40-year career with filmmakers like Frances Ford Coppola, Saul Zaentz, George Lucas, and Andrew Davis. In the realm of popular music, Philip provided technical consulting to Stevie Wonder, Peter Gabriel, Sting, Prince, Herbie Hancock, Robert John "Mutt" Lange, other pop artists.
Philip now pursues his music by developing Compose Ability, a system of music technology that makes music accessibe to all. His belief in the unfathomable power of music continues to grow. He is writing a book, Embracing the Tiger, about the challenges and rewards of parenting special needs.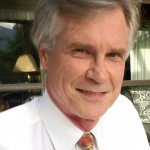 Daniel C. Webb
Project Manager/Business Consultant/Software Developer
Dan has proven performance in leading a profitable technology development business from startup to acquisition. In addition to serving in management and technical positions for several technology ventures — those he started as well as others' ventures — Dan has offered professional consulting services in project management, strategic planning, effective teamwork, Web application development, and relational database application development to startups and large enterprises including many contracts at both Microsoft and Boeing.
Throughout his professional career, Dan has managed technology development projects based on the practices of repeatable processes, success metrics, consensus, collaborative process management, and high-performance teamwork with the goal of superior accountability to requirements, schedule and budget. He has been responsible for the design, development, and implementation of nationally-marketed products and enterprise-wide Web applications at Fortune 100 companies.
In 1975, Dan co-founded (with Ann Winblad, now a well-known software venture capitalist) Open Systems Inc., a Minneapolis-based pioneer in accounting software for small computers. Open Systems was acquired by a larger software conglomerate in 1983 for $15.5 million. Dan served as president and chairman of Open Systems Inc. from founding through acquisition.
TaskTable
Explore what it's like to provide home care with a Dwellness customization. Let's get to work!
Contact...
Philip Agustin Gonzales
Philip@AttendingTheMiracle.com
612.381.7795