Dwellness™ • Master Travel List
Master Travel List
Dwellness™ customization for:
Your Patient
Accessible Van Procedures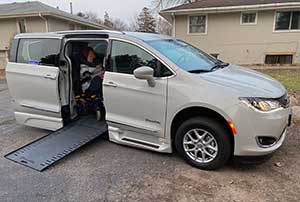 Medical equipment and supplies
Spare G-tube (1)

Supply of 2" split gauze (14/week)
Tape for the gauze (1 roll)

Cough assist machine

Spare cough assist tubing, filter, and mask (1 set)

Nebulizer (portable)

Neb cups and tubing (1 fresh set)

Suction machine

Suction tubing (2)
Suction canister spare (1)
Suction wands (no vent) (2)
Suction toothbrush (1)

DeLee suction devices (4)
Pulse/Oximeter (handheld)

Pulse-Ox disposable leads (6)

Med syringes

20mL (20)
10mL (8)
10mL (12)

Med cups (2)
Medications and supplements
Sodium chloride inhalation solution, 0.9% (20 vials)
Levalbuterol for nebulizer (one box)
Vitamin B complex
Personal care
Razors and shaving crème (2 razors)
Gray briefs (5 per day)
White briefs (5 per day)
Wipes (1 dispenser and 1 refill package)
Chucks, disposable (7 per day)
Chucks, washable (3)
Exam gloves (1 box extra-large and 1 box medium)
Clothing
Patagonia, REI, or Nepallo long-sleeve base layer (8)
Pants or short, appropriate to the weather (3 pair)
Socks (2 pair)
Shoes appropriate to the weather, plus sandals if appropriate (1 of each)
Outerwear appropriate to the weather
Music
Toys
Talking plush Tigger
Talking plush Winnie the Pooh
Sensory
Sleep
Wave machine
Pillows for padding (4)
Waterproof mattress cover
Athletic mats (4)
Positioning
Wheelchair (Zippie IRIS)
Seating towels, black (4)
Neck pillows (2)
Feeding
Nutren 2.0 (2 containers per day)
Liquid Hope (1 container per day)
G-tube extensions, bolus (3/week)
G-tube extensions, y-port (3/week)
Food syringes, 60mL (14/week)
Nalgene bottles for food (2)
Nalgene bottle for water (1)
VitaMix blender, with container and lid
See Enteral Daily Schedule and Method for food ingredients list
Batteries
AA rechargeable (12)
Charging plug-ins (2)
Car travel
[NOTE: The 2020 Pacifica accessible van has an electricity inverter (Krieger 1500w Inverter Manual — PDF) located in the luggage area at the very back. This makes it possible to plug in AC devices directly. For example, the cough assist machine could be plugged in as if you were plugging it into the wall at home.]
Hot weather emergency kit

Drinking water, kept cold with insulated container
Spray bottle, large
Electric fan
Instant cold packs (4)

Cold weather emergency kit

Emergency blankets
High energy snacks
Flares
Fire starter

First aid kit
Tarp
Public restroom kit, in small tote

Disinfectant wipes (1 small package)
Chucks (2)
Grey briefs (2)
White briefs (2)
Pair of small scissors
Baby wipes (1 small package)
Hand sanitizer, pump or spray
3-ply masks (4)
Exam gloves (12 pair)
HPCA Input
Dwellness input from HPCA and family caregivers can serve to improve the ongoing support system. Feel free to speak up!